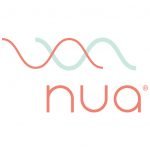 HEAD OF MARKETPLACE
NUAWOMEN
About Nua (www.nuawoman.com)
Nua is a venture-funded, direct-to-consumer (D2C) brand transforming women's wellness in India. Starting with our innovative, chemical-free and India's only fully customisable sanitary pads, we are on a mission to develop holistic and personalised solutions for solving real problems that women face. We do this by building a wellness platform with great products, an impactful community and a personalised customer experience. With a growing community of over 5.5 lakh women, Deepika Padukone as brand Ambassador & clutter breaking marketing campaigns we are already India's largest and most engaged digital-first FemTech brand. Apart from our website, Nua is today present across more than 20 marketplaces and has also recently entered Offline Channel.

Our story began with a pad. And not just any pad that could be picked off the shelves but one that was truly thought around a woman's needs. Since then, we have grown multi-fold with innovative, inclusive and effective products that are Made Safe certified and backed by science. We continue to co-create products with our community and fuel the D2C revolution through deep consumer insights and investments in technology.

Nua has raised over $12 million in venture funding, backed by marquee investors including Lightbox Ventures, Kae Capital, Deepika Padukone and Vindi Singh Banga, and Kamini Banga of the Banga family office. If you are as passionate as we are in making a difference and creating real impact in a fast-paced and wildly creative environment, then you might just be the person we are looking for.
Position Details – Head of Marketplace (Location Mumbai)
As Head of Marketplace you will own the execution of and drive Nua's strategy across marketplaces. This position owns a critical piece of business for Nua's growth story by driving ongoing success across existing platforms and constant lookout for newer source of growth for the channel.
Key Responsibilities
• Drive the overall business operations of Marketplaces. These include short- and long-term objectives, business metrics and overall performance.
• Formulate a comprehensive account wise strategy for leading platforms
• Deliver month on month Revenue targets as a profit centre head within allocated channel budgets & ROAS targets
• Apart from revenue, also focus on improving CM1 and CM2 margins for the channel
• Establish and strengthen relations with leading marketing place accounts
• Lead the closure of TOTs & JBPs with leading accounts externally and Business planning and other Strategic business tasks internally
• Formulate long term business strategy clearly defining Source of Growth – new channels, new products, AOV increase, better margins etc.
• Work closely with brand marketing team to strengthen brand communication on marketplaces and boost Organic traffic to maximize unit and revenue growth
• Build and manage a strong team of Key Account Managers and performance marketing lead
• Develop & improve reporting formats to give a clear picture of business and business hygiene
• Coordinate with supply chain team to setup processes & ensure smooth operations
What we look for
Candidate will be required to lead & operate independently in a dynamic start-up environment. Candidate must possess string business acumen, comfortable with numbers and be adept at problem-solving and managing multiple priorities effectively and efficiently.
Preferred Qualifications
• Professional: Min. 6-8-year work experience in E-Commerce
• Educational: MBA
What's in it for you
• An opportunity to work in one of India's most innovative digital, direct-to-consumer brands
• Experience a once-in-a-lifetime opportunity to part of a fast-growing company at an early stage
• Steep learning curve with exposure to wider marketing and community management teams' functions
• A performance-based environment with no limits to career growth and personal development